Discover
Cour Cheverny lies at the centre of the Loire Châteaux network, just 800m from Cheverny, 12 km from Blois, and 17 km from Chambord. The Hôtel Saint-Hubert's prime location provides ideal conditions for your sightseeing or leisure outings

In this section, you can find touristic links.
"Les châteaux de la Loire" : This website aims at offering you the opportunity to discover this delightful area and assisting you in organizing your stay within our region.
Tourism in Loir et Cher : Information very useful on the places to be seen
Discovers in Sologne : Excursions of any kind in Sologne
Hostel Restaurant Saint Hubert in pictures...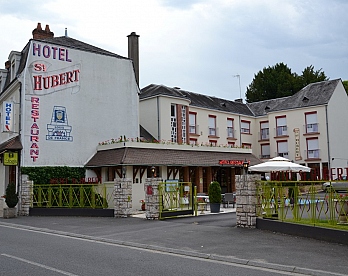 La façade

La réception

L'entrée

Le parking

La salle de restaurant

restaurant

La terrasse

terasses

L'ascenseur

Chambre double

Chambre double confort

Chambre triple

buffets petite dejeuner

buffets petite dejeuner

reception general

cheminer

salle groupe petite

salle groupe

salle petite dejeuner