Gifts
Give your loved ones an original gift
We can book in our establishment for your family, friends or colleagues, a stay that you will offer in the form of a Gift Voucher.
You can book the type of room, stay or meal that you need from our reception and we will send you your Gift Voucher. You can pay by debit card.
For the comfort of your guests, the Gift Voucher is valid for 6 months, subject to availability and on reservation 72H minimum before the arrival of your guests.
Offers can not be combined and subject to availability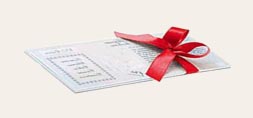 Hostel Restaurant Saint Hubert in pictures...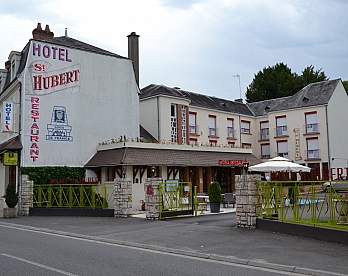 La façade

L'entrée

La réception

cheminer

reception general

Le parking

restaurant

Salle de restaurant

restaurant 1

restaurant.

restaurant..

La terrasse

terasses

L'ascenseur

Chambre double

Chambre double confort

Chambre triple

buffets petite dejeuner

buffets petite dejeuner

salle groupe petite

salle groupe